An Overview of Service Automation and Service Analytics and Instrumentation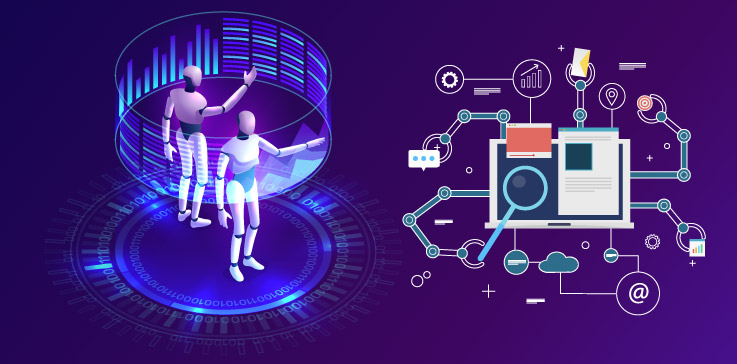 Service Automation
Implementation of automation in IT can result in a substantial improvement in the performance of service assets like management, people, organization, process information, and knowledge. Recent advances in the fields of artificial intelligence and machine learning have resulted in the software applications having increased capability to handle a variety of tasks and interactions.
Why Service Automation is Required
The technological advances have been visible within the Service Desk Organization as the primary line of support. End users who have situated far away from IT support can avail their services more efficiently. It can be done via remote desktop in case of major issues or automated self-service systems which resolve issues can be set up for minor and repetitive problems such as password related issues.
The IT support personnel can thus attend major issues which need attention on a priority basis and increase their response time because they are not bogged down by insignificant issues.
Benefits of Service Automation
The following advantages are provided by service automation: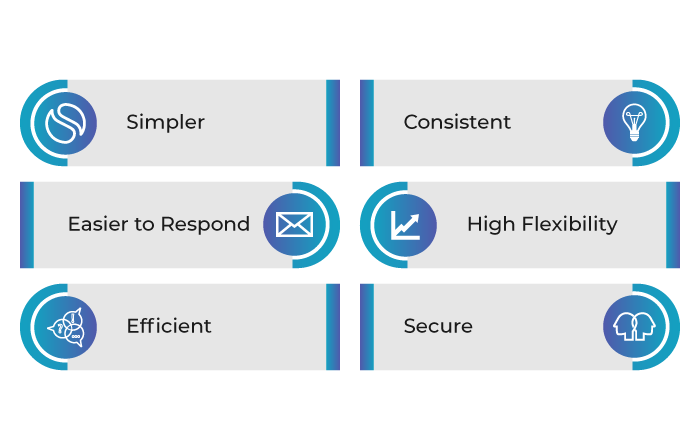 It becomes simpler to adjust the capacity of the automated as a response to changes in demand volumes and patterns.

The automated systems can provide a high degree of consistency.

It is easier to respond to changes in resources if the resources are automated.

Automated resources also allow for greater flexibility to take care of the demand for resolving issues across time zones and even outside regular working hours.

Tasks like scheduling, routing, and allocation of resources are complicated and time-consuming, making them an ideal candidate for automation.

By implementing service automation, the capture, codification, and distribution of knowledge throughout the organization of the service provider take place efficiently and in a consistent and secure manner. Thus the risk of knowledge being lost through staff movement is reduced.

Automation provides benefits to service management in the following areas:

Service Catalogue

Design and modeling

Pattern recognition and analysis

Classification, prioritization, and routing

Detection and monitoring

Optimization
Challenges faced by Service Automation
If not implemented properly, it can result in time and resources being wasted instead of saved.

The automation software may not always be able to give exact solutions to a particular problem.
Service Analytics and Instrumentation
Raw service data is not useful on its own, and it has to be analyzed. This analysis of data finds out who the service data relates to, what it related to when it was captured and from where, and how it will likely change in the future which in turn helps the service providers to gain useful information about their customers and services.
To apply context and understanding to information which has been captured from multiple sources, service analytics techniques are used throughout service management. On further examination of the information, the service provider can identify and understand patterns in the information such as:
How the incident will affect the service

How the business will be impacted.

How should the response be
Data-to-Information-to-Knowledge-to-Wisdom structure (DIKW)
The figure below shows the Data-to-Information-to-Knowledge-to-Wisdom structure (DIKW) which is a result of service analytics.
The data which is obtained is segregated into information. This information is then turned into knowledge and wisdom in successive stages via analytics.
Instrumentation Techniques
There is some form of instrumentation for monitoring to capture data about the state of elements in most companies. The collection of instrumentation data is a very important first step. The behaviors of all the component elements of a service need to be combined so that the overall service behavior can be understood.
Thus the instrumentation data should be put into context in order to understand its relevance and importance. Information is built by understanding the data and the relationships that exist between different pieces of data.
The instrumentation techniques include the following:
Asynchronous capture: This method consists of passive listeners scanning for information alerts.

External source: This is a compilation of data from external sources such as service desk tickets, supplier notifications, and enterprise resource planning systems

Manual generation: It involves creating or altering an event manually.

Polling: Functional elements are actively interrogated on a regular basis.

Synthetic transactions: It involves simulation of end-user experience through known transactions.
Event Management
Service analytics and instrumentation are vital for event management. Here, monitoring data is turned into usable information. Some of the popular event management techniques are:
Compression: Multiple alerts which are identical are merged to form a single alert.

Correlation: If multiple alerts occur from several sources during a short time period, they are analyzed to determine if any relationship exists between them.

Filtering: Certain rules are applied to a single source of alerts for a definite period of time.

Intelligent monitoring: Adaptive instrumentation which automatically tunes the monitoring techniques according to system status can be applied.

Roll-up: This involves compression of alerts using hierarchical collection structures.

Verification: It involves active confirmation of an actual incident.
The mentioned ways thus act as important tools which are used by organizations to convert data info knowledge, understand the relationship between the data and implementing them effectively to achieve an objective.