How Project Management is influenced within an Organization?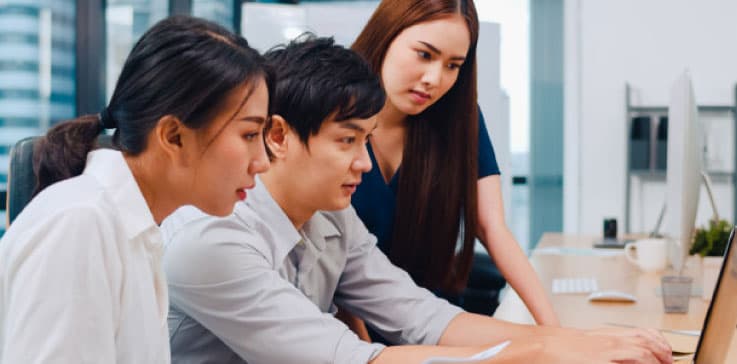 A project is an important undertaking in any organization, and the success of the organization depends on its individual projects. The point to be considered here is that while project's success or failure can make or break an organization, how the latter affects the former.

Organizations are systematic arrangements of entities targeted at accomplishing a purpose, which may involve undertaking projects. An organization's environment, culture, style, structure, and many more factors influence the performance of the projects. Its level of project management maturity and project management systems can also affect the project. In the cases where external entities are involved, like those that are part of a joint venture or partnering agreement, the project will be affected by more than one organization. The following section explains these factors in detail:
Factors Influencing the Project Management:
Cultures and Styles
Cultures and styles are group phenomena known as cultural norms, which are formed over time. It includes organization's management style and nature. Some of these are the implementations of the people who started the organization or are presently working as senior officials within the organization. Other traits are the result of how the organization conducts its business based on client relations and market demands.

Organizational culture is designed and developed by the common experiences of members of the organization, and most organizations have formed unique cultures over time by common usage and practice. The experiences include:
Risk tolerance

Operating environments

Motivation and reward systems

Code of conduct, work hours, and work ethic

Regulations, policies, methods, and procedures

View of leadership, hierarchy, and authority relationships
The culture of an organization is an enterprise environmental factor. Cultures and styles are studied and followed and may have a high impact on a project's ability to meet its goals. Therefore, a project manager should know the different organizational styles and cultures that can affect a project. He also needs to know which person in the organization is the decision maker or influencer and work with them to increase the possibility of a project's success.
Structure of the Organization
Organizational structure is also an enterprise environmental factor, which can influence the availability of resources and affect how projects are conducted.

Organizational structures span from functional to projectized, with a variety (weak, balanced, and strong) of matrix structures in between them.
Functional organization

The structure of a functional organization is rather simple. It consists of a hierarchy where each employee has one manager. The staff teams are grouped by specialty or department like engineering, production, marketing, and accounting at the top level. Specialties may then be subdivided into focused functional units, such as information technology or electrical for engineering. In a functional organization, each department will work independently of other departments.

Projectized organization

They use an entirely different type of business structure than that of functional organizations. It only has project groups, and very few functional departments and team members are often colocated. Most of the organization's assets are involved in project work, and project managers have a great deal of independence and power. To accomplish the benefits of colocated teams, virtual collaboration techniques are often used. Projectized organizations have organizational units or departments, but reporting has to be done directly to the project manager or provide support services to the various projects.

Matrix organization

Matrix organizations are a mixture of functional and projectized characteristics. In a matrix organization, the team members report to two people: the project manager and the functional manager. It utilizes the benefits of each in completing the organization's objectives by combining routinely produced deliverables and unique and specialized projects. Team members perform departmental work as well as project work.

Matrix organizations can be categorized as weak, balanced, or strong depending on the relative level of influence and power between functional and project managers.

Balanced matrix organization acknowledges the need for a project manager and does not give project manager full authority over the project and its funding.

Weak matrix organizations retain many characteristics of a functional organization. The role of the project manager is like that of a coordinator. He cannot himself make or implement any decision. He, however, has the authority to make some minor decisions, possess some power, and report to a higher-level manager.

Strong matrix organizations resemble the characteristics of the projectized organization and have full-time project managers with significant authority and full-time project administrative staff.
Communication
Organizational communication impacts project management success to a great extent. In this age of globalization of the project management profession, effective organizational communication enables project managers to communicate with all relevant stakeholders within the organizational structure to assist decision making. Electronic communications (including e-mail, social media, instant messaging, video and web conferencing, and so on) could be used by stakeholders and project team members to communicate with the project manager formally or informally.
Process Assets
The plans, processes, procedures, policies, and knowledge bases particular to and used by the performing organization are termed as its organizational process assets.

Organizational process assets may be classified into two groups:
Processes and procedures
An organization's procedures and processes for conducting project work include:
Initiating and Planning

Executing, Monitoring and Controlling

Closing
Corporate Knowledge Base
The organizational knowledge base for retrieving and storing information includes:
Configuration management knowledge bases

Financial databases

Historical information and lessons learned knowledge bases

Issue and defect management databases

Process measurement databases

Project files from previous projects
Environmental Factors
Enterprise environmental factors refer to conditions that affect, restrain, or direct the project and are not under the control of the project team. They are inputs to most planning processes, may make an impact on project management options, and may have a positive or negative influence on the result.

Enterprise environmental factors include:
Organizational structure, culture, and governance

Geographic distribution of resources and facilities

Government or industry

Infrastructure

Existing human resources

Personnel administration

Company work authorization systems

Marketplace conditions

Stakeholder risk tolerances

Political climate

Organization's established communications channels

Commercial databases

Project management information system
Know more about project management best practices through Invensis Learning's Project Management certification training on PMP, CAPM, PRINCE2, Project Management Fundamentals, P3O, and MSP. We are a trusted training partner for Fortune 500 companies and Government institutions globally. For on-site group training, please e-mail us at corporate@invensislearning.com.