How to Embed PRINCE2 in Your Project?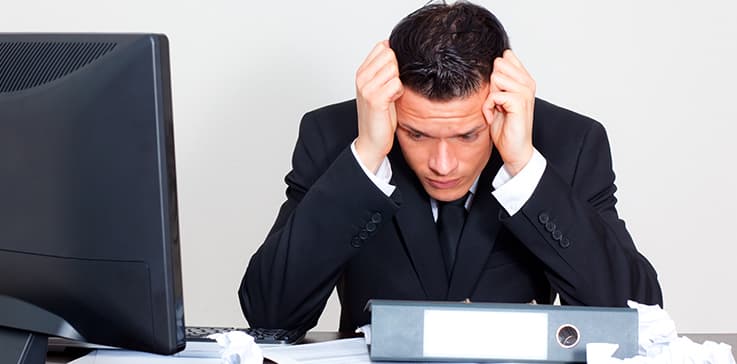 PRINCE2 stands for Projects IN Controlled Environments and is one of the most widely used project management methods in small and big business units today. One of the key aspects of PRINCE2 is that it draws a distinct line between the management aspects of a project and its specialist activities, such as design and construction. PRINCE2 is drawn from the best practices of thousands of projects and experience of countless project managers. Through proven methodologies, this project management method aims to bring out the best outcomes when implemented within an organization.

In order to embed PRINCE2 within an organization, one should be well aware of the guiding principles of the project management method. Let's say, you want to run your upcoming project according to PRINCE2 principles. To do so, a few things need to be considered before you kick start your project. Here is a look at some of them:
7 Principles of PRINCE2
Learn from Experience:

The project should be planned in accordance with experience drawn by team members in previous projects.

Continued Business Justification:

Is there a good reason for starting the project in terms of benefiting you or your organization? Will the reason be consistent till the project ends? You need to do a cost-benefit analysis of the project in order to get apt answers to these questions. 'Continued business justification' essentially talks about the value that the project is expected to create for your organization. The word 'continued' is of utmost importance here. It is vital that the project continues to bring value throughout its tenure.

Defined Roles and Responsibilities:

This is an important aspect to consider before a PRINCE2 project is kicked off. Each and every member of the team should have clearly defined roles and responsibilities. This should be decided based on the relevant experience and capabilities of team members.

Manage by Stages:

A PRINCE2 based project should be planned, controlled and monitored stage by stage. Upon the completion of each stage, management should intervene to evaluate performance, calculate resources utilized and decide whether or not the project should continue. A PRINCE2 project is divided into 7 stages which are also referred to as the PRINCE2 processes. These are listed below:

Starting up a project (developing detailed plans pre-project)

Initiating a project (determining the work to achieve the deliverable)

Directing a project (the project board is formed, which takes control over the project)

Controlling a stage (the project is divided into several stages with distinct boundaries and each stage is controlled separately)

Managing stage boundaries (wrapping up the activities at the end of one stage and preparing for the next one)

Managing product delivery (managing the execution part of a project)

Closing a project (wrapping up)

Manage by Exception:

Tolerances are set for different project objectives so as to optimize delegation of authority.

Focus on Products:

PRINCE2 primarily focuses on an output-oriented approach for a project where products are well-defined and delivered that meet their stated quality criteria. This results in developing a final product of the project along with other specialist products produced across the project life cycle as per management requirements. This deliverable is achieved by using product-based planning techniques and proper product descriptions.

Tailor to Suit the Project Environment:

A key guiding principle of PRINCE2 is that it is tailored to match the environment, size, risk, and capability of a particular project. These factors differ with the varying complexities of projects. PRINCE2 suggests that its principles need not be embedded within a project like a prescription. Tweaks can be made to suit the specific characteristics of the project in question.
Embedding PRINCE2 is not a one way road; it has its own challenges and risks. Some of these are described below:
Challenges and Risks in Embedding PRINCE2
Maturity Level of the Organization

It is important for an organization to be mature enough to implement PRINCE2. The workforce and C-level executives should have clarity in terms of what is to be achieved by implementing PRINCE2 methodology and its best practices. If the organization's capability gap is large and organization does wish to fix too much too soon, they will not be able to embed PRINCE2 successfully. Even the 'cultural legacy' of an organization is a challenge in embedding PRINCE2. One will be able to tell if an organization's culture is ready to adopt a new project management framework by answering below questions:

What kind of project management culture exists in the organization?

Whether the organization is doing the 'correct' projects as well as doing the projects 'correctly'?

Is project management a dedicated career path in the organization?

Do you get enough support, advice and guidance from experienced project managers?

Are projects being undertaken by employees on top of their 'day-job'?

Solution: If you have the right answers to the above mentioned questions, then your organization is mature enough to embed PRINCE2.

Lack of Willingness to Change Business Processes

In a dynamic day-to-day environment and with increasing competition, having a rigid business process is detrimental. Organizations with inflexible business processes or unwillingness to change will be unsuccessful in effectively reaching their goals. Successful embedding of PRINCE2 will happen only if the hierarchy in the organization is in sync with the business benefits of PRINCE2. If the hierarchy is not willing to accommodate change, then embedding PRINCE2 will be an arduous task.

Solution: An organization should be flexible with their business processes to implement PRINCE2 methodology. This will enable them to get more out of their projects and in turn, their business. Project managers and consultants in the organization should champion the business benefits of embedding PRINCE2 to the stakeholders in an organization.

Inadequate Infrastructure Support

Embedding PRINCE2 requires adequate organizational infrastructure that supports both temporary and long term offices within the organization. If there is an inadequate infrastructure support in this regard, then it will be very difficult to realize the benefits of embedding PRINCE2 in the projects.

Solution: The organizational infrastructure should accommodate multiple offices, but the component groups of these offices, both temporary and long term, must always have clearly defined purpose and scope. For example, a support office provides administrative support to a specific project or program. This is then dissolved once the work is complete. On the other hand, a center of excellence has a permanent support role independent of the creation and completion of any individual project or program.

Poor Understanding of the Methodology

The most important aspect for embedding PRINCE2 methodology is to have a workforce which understands the framework in the first place. The human aspect to successful implementation of PRINCE2 is of paramount importance. The employees are an organization's best assets and, ultimately, they are the ones who will determine whether the business benefits of an organization's decision to embed PRINCE2 will actually be realized.

Solution: An organization should first train their staff in PRINCE2 methodology and then look at embedding globally-recognized PRINCE2 methodology for their projects.
In today's competitive market and ever-changing world, efficient project management is the means through which organizations around the world are transforming themselves to meet the immediate and future business requirements. For success, embedding PRINCE2 in a project requires proper understanding of the methodology by both the organization and the individuals.
Know more about project management best practices through Invensis Learning's Project Management certification training on PMP, CAPM, PRINCE2, Project Management Fundamentals, P3O, and MSP. We are a trusted training partner for Fortune 500 companies and Government institutions globally. For on-site group training, please e-mail us at corporate@invensislearning.com.