How Six Sigma helps Improving Quality in a Systematic Way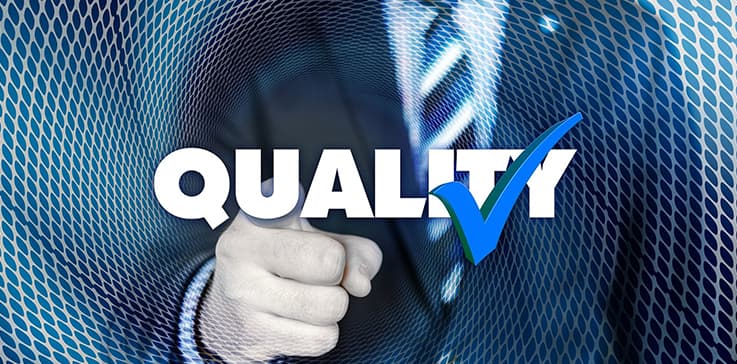 Six Sigma is a quality management methodology which measures quality that struggles for nearing perfection and could also be termed as a data driven, disciplined approach and methodology for eliminating defects in any process from development to transactional and from product to service. Firms adhering to Six Sigma rigidity could attain a high level of success and performance.
Six Sigma Methodology
Six Sigma methodology offers businesses with a gear box to enhance the potential of their business processes. On applying an in depth analysis to all the business process, Six Sigma could assess the key objective of meeting the requirements. The heart of Six Sigma is the metrics that are capable of measuring performance of an existing process, statistically comparing it with a valid ideal approach, and helping to abolish any variation in case a defect is found.

The methodology is simple yet logical for business to adopt. The five essential steps of Six Sigma are the following.
Define:

Aligning the process and understanding customer needs, business objectives and feedback

Identifying CTQs [critical to quality characteristics] that clients consider being most important, critical and impactful on quality

Measure:

Identifying main internal processes that could influence CTQs and measuring defects presently generated in relation to those processes

Calculate starting sigma levels

Create and Stratify frequency plots and conduct Pareto analysis (80/20)

Analyze:

Determine why defects are generated, that involves the identification of key variables that most probably could create process variation

Create problem statement

Survey potential causes

Systematize potential causes

Collect Data

Employ statistical methods to qualify cause and effect relationship

Improve:

Recognize the maximum tolerable ranges of the key variables

Validate a system that could measure deviations of the variables

Alter the process just to stay within the adequate range

Construct probable solutions for root causes

Choose solutions

Develop and pilot plans

Deployment and Implementation

Measure results

Evaluation

Control:

Build standard process and make sure to document them

Educate teams

Supervise performance

Streamline process for updating procedures

Summarize and publish results

Propose future plan
Although the approach appears to be quite simple, the actual implementation and practical usage is tricky and difficult. However, every pint of hard work put in justify the results. Research has shown that firms that successfully implement Six Sigma perform better in virtually every business category, including return on investment, return on sales, and increase in share price and employment growth.
Six Sigma Belts
The categorization of Six Sigma Belts is based on the level of competence of an individual in understanding and implementing related tools and actual definition. Competencies for each belt could vary by training institutions and organization.
Green belt (GB) – Basic analytical tools and works on less complex projects

IBlack belt (BB) – Emphasis on application and analysis and works projects with help from Green belts

Master Black belt (MBB) – Understands application and statistical theory behind application, trains other belts and leads project reviews
Steps towards Six Sigma success
The categorization of Six Sigma Belts is based on the level of competence of an individual in understanding and implementing related tools and actual definition. Competencies for each belt could vary by training institutions and organization.
Your QI Efforts: Forcing a change to meet an internal or external requirement, are sure ways to make efforts fail for a project. However, if a communication in advance is made regarding the project value, could increase the chances of motivated and help the efforts to succeed.

Genuine Change, Not Just Re-education: A change could only happen when an individual feels for it. It is essential to make the individuals understand about the repercussions of poor quality and the benefits of achieving greater quality.

Empower and Motivate: The front leaders are the one who could identify quality problems and issues, communicate about the desire to change and motivate people around to be a part of that change. Only when there is true energy at the leading end for supporting and making a change is it possible to achieve long-term quality.

Compute and Estimate: Metrics are the heart of SIX Sigma, and unless you know the figures, of what it was , you would not be able to measure to know whether there have been any quality improvement or not. So it is vital to know how performance has been improving with time.

Make it Big: One should memorize that PDSA is an iterative cycle, and most of the approaches focus on constant improvements and supervisions. Therefore, setting short term goals would be pretty reasonable to achieve and you could aim for a bigger success with a close track on quality and customer requirements.
With concrete yet small steps a lot could be achieved and Six Sigma aim to deliver quality is just the first milestone to be crossed upon.