PMP Exam to Focus on Three Domains and Agile from Jan 2021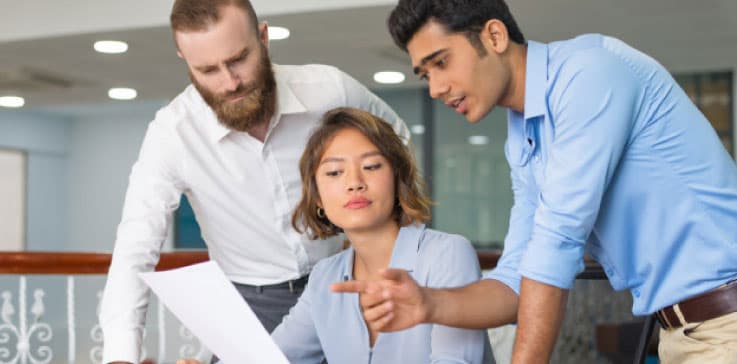 As per the latest update from the PMI, the PMP exam change which was supposed to happen on 1st July 2020 is now moved to 2nd Jan 2021.
Due to the global pandemic spread of Corona Virus (COVID-19), PMI has been taking additional steps to make this easier for the PM community by postponing their launch date of the new exam until 2nd January 2021. With this PMI has provided candidates with additional time and access to training resources to help them prepare for the exam confidently.
For more information on the same, please visit https://bit.ly/2UbxcI7
The Professional Management Institute (PMI), the globally recognized not-for-profit which conducts the assessment test that leads to PMP certification, has changed the exam content outline (ECO) to include just three main domains:
People – about skills and activities required to be an effective project team leader

Process – on the technical aspects of project management

Business Environment – to establish a link between project strategy and organizational goals
The line of questions will no longer focus on predictive project management methodologies alone. Half the exam questions will revolve around agile or hybrid approaches. Predictive, agile, and hybrid methods in all the three domain areas listed above will be part of the exam. Yes, 50 percent of the questions will assess your knowledge, skills, and experience in agile or hybrid project management methodologies.
The change in exam pattern reflects the shift in project management styles across different sectors and environments. The new approach to the exam is based on a detailed role delineation study or job task analysis, endorsed by practitioners, experts, and trainers across the globe.
Earlier, the exam was tailored to meet the following percentage criterion across each domain: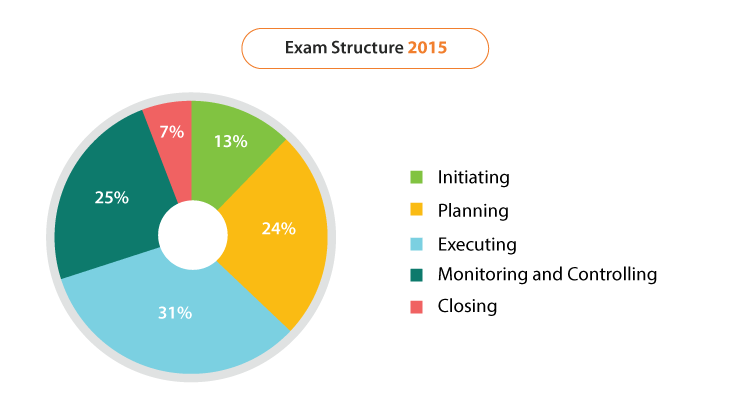 In the above pie-chart you can see 13 percent of the questions is devoted to the Initiating domain; 24 percent is drawn from the Planning domain; 31 percent of the exam queries focus on the Executing domain, while 25 percent questions cover the monitoring and controlling domain; the remaining 7 percent questions come from the Closing domain. This pattern is as per the 2015 Exam Content Outline.
This exam pattern will be followed only up to  31, Dec, 2020.
Exam Content Outline effective From 2nd Jan 2021 is designed as follows:
As is evident, the exam structure has been greatly simplified. A candidate will have to master only three high-level knowledge areas of people, process and business environment. These domains have been further divided into tasks which are nothing but the responsibilities that a project manager (PM) has to shoulder. The tasks have been broken up into enablers or work that a PM does to accomplish the task.
Here is an illustration that provides a peep into the "domain-task-enabler" relation which in turn provides a simple role delineation approach to prepare for the exam.
Domain
Task
Enabler

People

Manage Conflict

Interpret the source and stage of the conflict

Analyze the context for the conflict

Evaluate/recommend/reconcile the appropriate conflict resolution solution

Process

Execute project with the urgency required to deliver business value

Assess opportunities to deliver value incrementally

Examine the business value throughout the project

Support the team to subdivide project tasks as necessary to find the minimum viable product

Business Environment

Support organizational change

Assess organizational culture

Evaluate impact of organizational change to project and determine required actions

Evaluate impact of the project to the organization and determine required actions
Source: Project Management Institute
On the lines above,
The people domain comprises 14 tasks and many activities thereunder.

The process domain has 17 clearly defined tasks, divided into long lists of smaller enabling work.

The business environment domain contains four tasks which may be done by carrying out many enablers.
It is this detailed job task analysis which provides the learning framework for an aspiring PMP certified in addition to the popular PMBOK Guide. Though the PMBOK Sixth Edition does not deal with agile and hybrid project management methods in as much detail, an Agile Practice Guide that comes with it provides an overview of agile methods for professionals used to the predictive approach.
It is expected that the PMBOK Seventh Edition, slated for release in 2021, will do better justice to agile, aligning it with PMI's digital transformation strategy. So expect some radical changes.
Meanwhile, click here for a content crossover map provided by PMI. It will help you co-relate some of the earlier course content with the 2020exam outline. In fact, a liaison person is also available for discussion, and you may reach out to her at tara.leparulo@pmi.org.
All PMP Exams Move to Pearson VUE Centers
Meanwhile, candidates who are taking the PMP exam –be it based on the 2015 exam structure or the latest 2020 design, need to know that exam centers have moved from Prometric Centers to Pearson VUE centers. The change is to provide a better exam environment, more test locations, and online proctoring for some exams, including PMI-ACP (PMI Agile Certified Practitioner) and CAPM (Certified Associate in Project Management).
PMP (Project Management Professional)

PgMP (Program Management Professional)

PfMP (Portfolio Management Professional)

PMI-PBA (PMI Professional in Business Analytics)

PMI-SP (PMI Scheduling Professional)

PMI-RMP (PMI Risk Management Professional)
Those who have previously scheduled exams at Prometric centers after July 1, 2019 can check here for details on transition.
Those who want to increase the value of their PMP certification may as well prepare for the 2020 exam content outline as the future of agile in project management is very bright. Whether you schedule an exam by year-end or choose to wait till things stabilize after the change, is your call.
Find Our Project Management Training Courses
PMP Certification Training || PRINCE2 Foundation Course || PRINCE2 F+P Training Course || CAPM Exam Prep Course || Change Management Foundation Course