Benefits of ITIL Certifications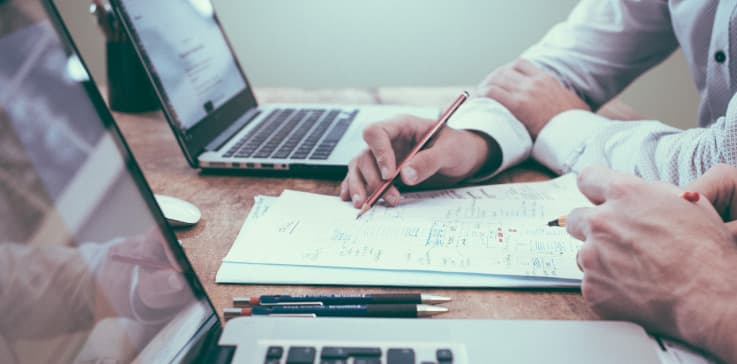 There are many benefits to earning the globally-recognized ITIL certifications for IT service management

ITIL (Information Technology Infrastructure Library) is a widely-accepted IT service management approach in organizations across the globe. The ITIL framework is drawn from best practices followed by both public and private sectors all over the world.

According to AXELOS, IT Service Management (ITSM) derives enormous benefits from a best practice approach. Because ITSM is driven by technology and the organizational environment, both of which are in a state of constant flux, it is in a state of constant evolution as well. The best practices in ITIL are based on expert advice and inputs from ITIL users, and combine the latest thinking with sound, common sense guidance. ITIL has, hence, gained in importance as a methodology that delivers positive business outcomes for enterprises.

Today, an ITIL certification is a highly valued qualification on the resume of an ITSM professional. It gives you better opportunities and options to move up the ladder in your own organization or other enterprises. The ITIL credential on your CV sets you apart from your counterparts, benchmarks your IT service management skills and widens your reach as a certified professional.

According to career search portal, PayScale(dot)com, the highest average salary for an ITIL Expert certified professional is ~USD 120,000 in the USA, ~USD 125,000 in Australia, ~USD 115,000 in the UK and ~USD 90,000 in UAE (as on April 16, 2015). The globally recognized ITIL certifications will give you a launchpad to progress in your career and take it to greater heights.
Target audience for ITIL certifications
The ITIL Foundation certification is open to individuals who require basic knowledge about the ITIL framework and how it will be executed to enhance the quality of ITSM within an organization, as well as IT professionals who work in organizations that have adopted and adapted ITIL and want to continue to make a contribution to an ongoing service improvement program.
Other job roles that can benefit from ITIL certifications include, but are not limited to:
Service Strategy

IT professionals

Business managers

Business process owners

CTOs

CIOs

Managers

Team leaders

Service designers

Supervisory staff

IT architects

IT planners

IT security managers

IT consultants

IT audit managers

ITSM trainers, and more
ITIL has five levels of qualifications for professionals who are looking to build their understanding of the framework:
ITIL Foundation

ITIL Intermediate – Service Lifecycle stream and Service Capability stream

ITIL Managing Across the Life Cycle

ITIL Expert Level

ITIL Master Qualification
Key Benefits of ITIL Certification Program
Improve your position in the job market by becoming an ITIL certified professional

Standout from the crowd and from your uncertified counterparts with your experience in ITIL methodology

Learn how to apply ITIL tools and its techniques, improve your efficiency and effectiveness at workplace

Get recognized for your expertise by your peers both inside and outside the organization

Learn a common language for ITSM which helps in having better communication across the hierarchy

Implement new ideas from the ITIL framework and use those best practices to facilitate customer desired outcomes

Increase your contribution to ITSM in your organization by: automating standard tasks; identifying alignment opportunities of IT services with the business; cost optimization; taking a customer-centric approach to ITSM; and more.
Embracing ITIL is the current industry trend. In fact, 52% of respondents in APAC region and 68% of respondents in Latin America said that ITIL is becoming more important due to trends in Cloud and Agile (Source: AXELOS 'The Importance of ITIL' Survey).

According to Gartner, the public cloud services market in India is expected to grow from $423 million (Rs 2,550 crores) in 2013 to $1.3 billion in 2017. Gartner expects India to be the fastest growing market for cloud adoption globally. ITIL certified professionals can apply the principles of the framework to this new technology paradigm to maximize the ROI for their enterprise.

With increase in demand, the number of IT professionals getting ITIL credentials continues to grow day by day. Are you a certified ITIL professional? If not, then this is the right time to get ITIL certified and become a global professional to take your career to greater heights.