Business Analyst Resume
Whether you are just entering the workplace or working professionally for many years, your resume is one of the most important documents that will help your career progress. From the beginning till the end, you want your resume to reflect what you are capable of. In this article, let us explore how you can frame a perfect Business Analyst resume. Let us start by knowing who a business analyst is.
Who is a Business Analyst?
Business analysts have become a vital role in most businesses. They're the ones responsible for creating and implementing new models that will support business decisions. They are responsible for making the organization to improve its efficiency, profitability, and also productivity.
The primary role of a business analyst is to extract and elicite all the relevant data from the stakeholders. Then, based on that information they received, the BA will analyze and formulate a set of business requirements. The duties of a Business Analyst cannot be automated, which is why they in demand. BA's have a detail-oriented mind and they are always analyzing everything around them. The are constantly running through questions about things and the activities they observe.
Business Analyst Resume Objective
In today's reality, the method of creating a resume is entirely different from the traditional one. Now, resumes are more compact and impressive. Today, business analysts need every edge they can get. A good resume objective is a few lines of details of your achievements, skills, and qualifications. These specified points will tell you how much experience you have and help the recruiter find whether their company can benefit by hiring you.
Now let us see the list of topics that you should add to a resume.
Resume Summary
Recruiters will never take much time to check each resume. According to studies, recruiters spend less than 6 seconds. So, your resume must be crisp and sharp. Keep it as small as possible but fit all the details into it. This particular section is essential. It becomes a deciding factor of either hiring you or dismissing you. Mention all your details in an appropriate format.
Core Skills a Business Analyst Should Have
Most of the recruiters will be checking mainly for this section. The hiring manager does not know how amazing you are, so you need to tell them! Even the world's best business analysts will get rejected if their skills are not that clear. So, it would be best to give them a clear understanding of all the business skills you are aware of.
Business analyst's profiles change from company to company according to their organisation's goals. So, each company doesn't need to ask you to have the same skills. Here are some of the most common business analyst skills you must never forget to mention:
Hard Skills
Knowing about analytical requirements in business, software and informational level

Having a good understanding of the industry

Collaborating with the stakeholders

Reaching out to each department to see if they are having problems

Defining solutions to the obtained issues

Gaining knowledge on project management and organizational skills
Soft Skills
Must have creative thinking ability that helps to enhance the system performance

Good communication in verbal and written form is necessary

Must be aware of public speaking as most of the time they have to give presentations

To have in-depth decision-making skills

Must have the problem-solving skill as it's their primary job

Must be a great team player

As they work on a managerial level, they must possess leadership qualities
Technical Skills
Data review and analysis is essential to bridge the gap between the stakeholders and the IT department

Knowing a clear trend of the technology is necessary as a business analyst is required to use many of the tools

Financial planning is an important skill to become a successful business analyst

To document all the details is another technical skill

Aware of SQL and other programming knowledge will add an extra point
I also recommend you add the business analysis tools and techniques like Google docs, Microsoft suits, Pencil, SWOT analysis  etc. along with the skills mentioned above.
The job description is the key to writing your skills. It gives an idea of what a recruiter is looking for. You can then tailor your skills according to their requirements. Then, you can list the skills which you have acquired across your BA profiles. Now let us look into some of the skills included in the job description of various companies:
Sample Job Description
Let us now look at some real-time Business Analyst job descriptions posted by various companies.
Flipkart - Business Analyst Role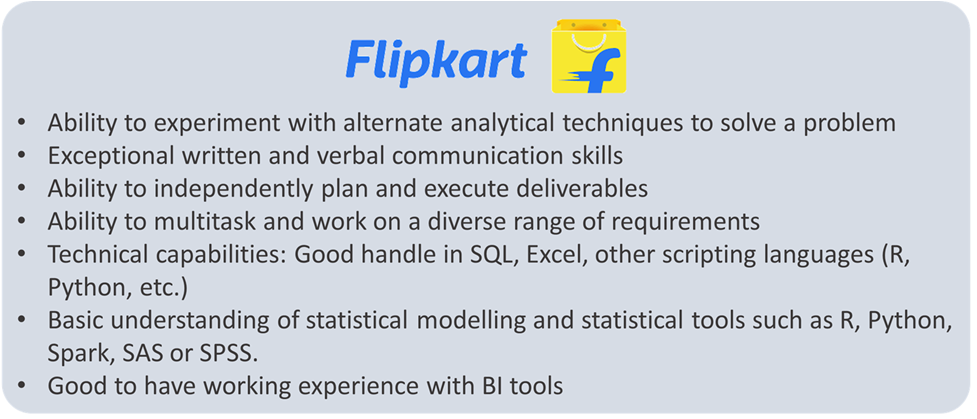 Infotech - Business Analyst Role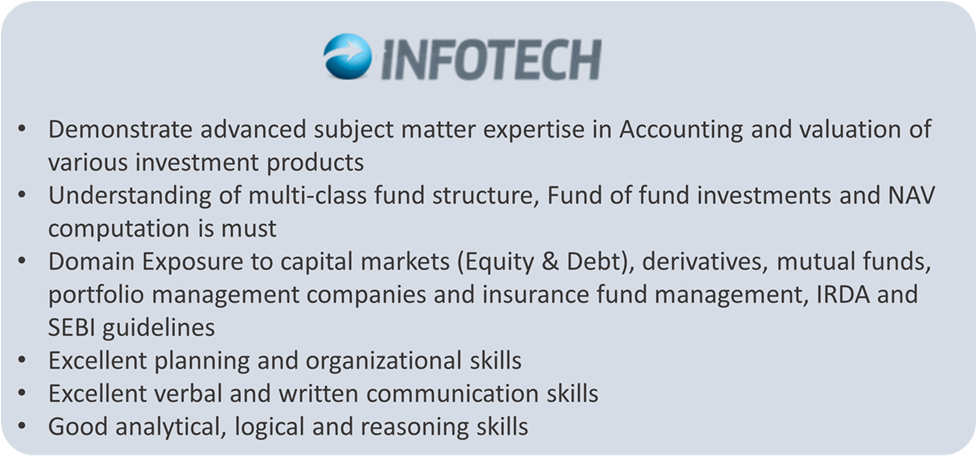 Collabera - Senior Business Analyst Role
Work Experience
If you have significant experience as a business analyst, then mention your experience here. Write all about the company, years of experience, and say all the skills you have learned. Also, mention all the awards that you have benefitted to the company.ant skills required to get hired. Yet, it is important to keep learning. If you are already working, add some new skills to your resume.
What if You do not Have Work Experience?
What if you have just graduated in business or have no business experience but not as a business analyst. It does not matter if you have never held the job title of "business analyst"; you can still have this job now if you have the right skills and qualifications.
Education
In this particular section, mention all your educational details starting from your highest degree till the schoolings; Mention your grade and other information regarding your educational background.
What else can you include in your resume?
Well, now you are aware of what to write in each section of the resume. There are many other parameters that you can include. Some of them are mentioned below:
Awards & Certificates
You may have received some of the awards during your career or any certifications related to businesses. You can include them in this section.
Interests & Hobbies
You may also mention your hobbies as a part of your resume. This shows them how well your daily routine is dealt with your qualifications.
Languages
One can see that nowadays, people have the ability to speak many languages. This may be an extra point for you as it can make the manager know that you can help them deal with many other clients. Add this only if you have enough space to fill. Add the languages and rank them with your writing, speaking, and reading ability.
Sample Business Analyst Resume
Based on the components we discussed above, a sample resume is created below. This can help you while creating your resume.
Final Thoughts
There are plenty of opportunities to land into this job designation, but it won't just get handed to you. Creating a business analyst resume that grabs the attention of hiring managers is required. So having a clear, concise, impressive overview is essential.Every section in a resume is important, and it's up to you to make the most of it. Make sure that your resume is just a shadow of your skills.
According to Payscale.com, "The average salary for a Global Business Analyst is $74,000 Most of the business analysts work in the position for almost 1-4 years, and almost all move on to more advanced positions within 20 years. So, are you ready to jumpstart your career as a business analyst? Get started today with Invensis Learning' business analysis training courses.