CAPM Certification Eligibility
Knowing what it takes to obtain a CAPM certification
The Certified Associate in Project Management (CAPM) certification which is an entry-level project management certification has some prerequisites that you should complete before you can obtain it.
CAPM Requirements
Before you can become CAPM certified, there are two CAPM certification requirements:
Educational Background and Qualification
You must possess a high school diploma or a globally equivalent certificate. You need the following information:
The name of the institute.
The year of graduation.
The subject you majored in.
Project Management Education or Relevant Experience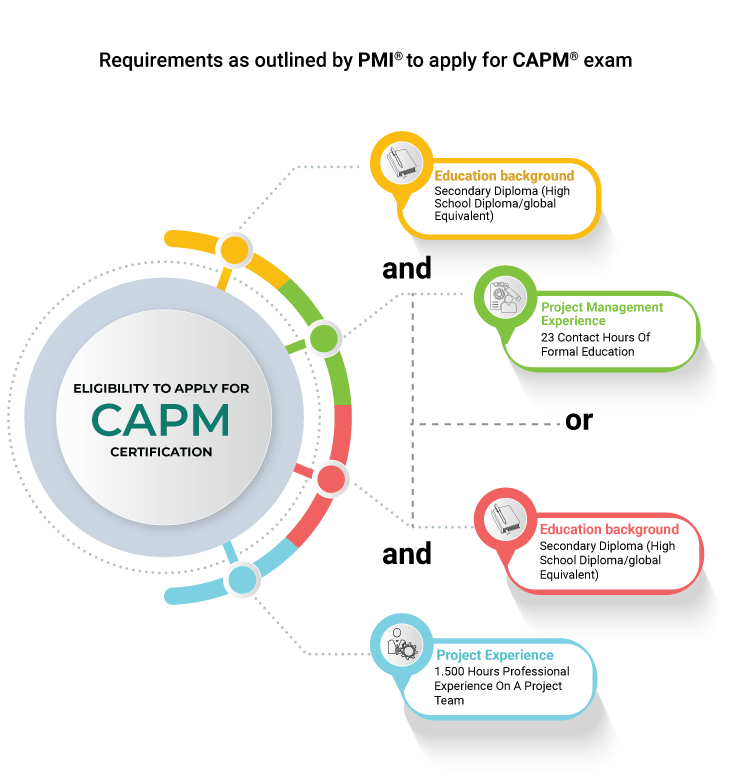 This is a requirement from the Project Management Institute (PMI), the accrediting body, to make sure that people who aspire to get certified, have a solid understanding of the basics of project management. There are two ways in which you can meet this requirement:
You can apply for the examination if you have 1500 hours of relevant work experience on a project team. These hours must be as part of the non-overlapping project group(s) and must be documented by the project and summarized by the process group in order to be considered valid.
You can enroll for a formal project management course of 23 contact hours duration if you do not have enough work experience. The approved sources of project management education are:
PMI Registered Education Providers (REP).
PMI Chapters
Employer or training programs.
Training consultants or companies.
Distance learning companies that provide a course end assessment.
University or college academic and continuing education programs.