Principles, Themes, and Processes of PRINCE2 - Explained!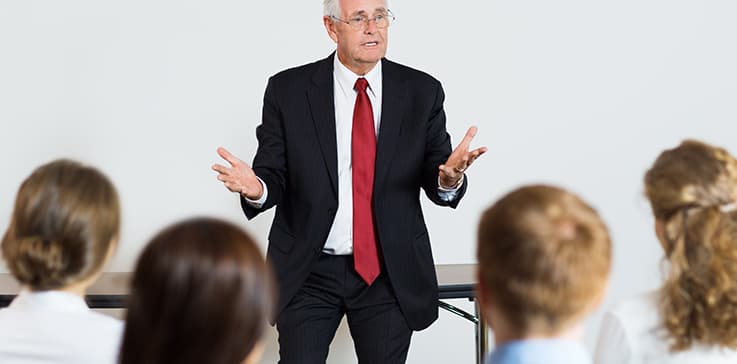 The most popular and widely accepted approach across the globe, PRINCE2 provides a structured plan in illustrated steps for the project team to follow in a logical and organized method. PRINCE2 addresses the integrated elements that are, the structure, principles, themes, processes, and the project environment.
The 7 Principles of PRINCE2 Methodology
A guide that takes responsibilities to follow good practices which determine whether the project is managed genuinely by utilizing PRINCE2. A flexible method, PRINCE2 consists of 7 principles and completes a project when applied all of them and tailored to suit the type and size of the project.
The most practiced methodology, the PRINCE2 principles are composed so that it adds to the success of a project without involving it with any trouble along with the management. The subjects, procedures, and product descriptions depict of what completes the project.
The principles of PRINCE2 provide a system of good practice for individuals engaged with projects created from the program both successful and failed ventures. An Introduction to the 7 Principles of PRINCE2 gives a short clarification on why the principles must be acknowledged while dealing with a project.
The 7 Themes of PRINCE2 Methodology
It describes the aspects of project management that must be addressed continually and in parallel throughout the project. Seven themes explain the specific treatment required by PRINCE2 for various project management disciplines. They are set up towards the start of the project and then monitored until the end. Projects kept on a track that continuously addresses these topics.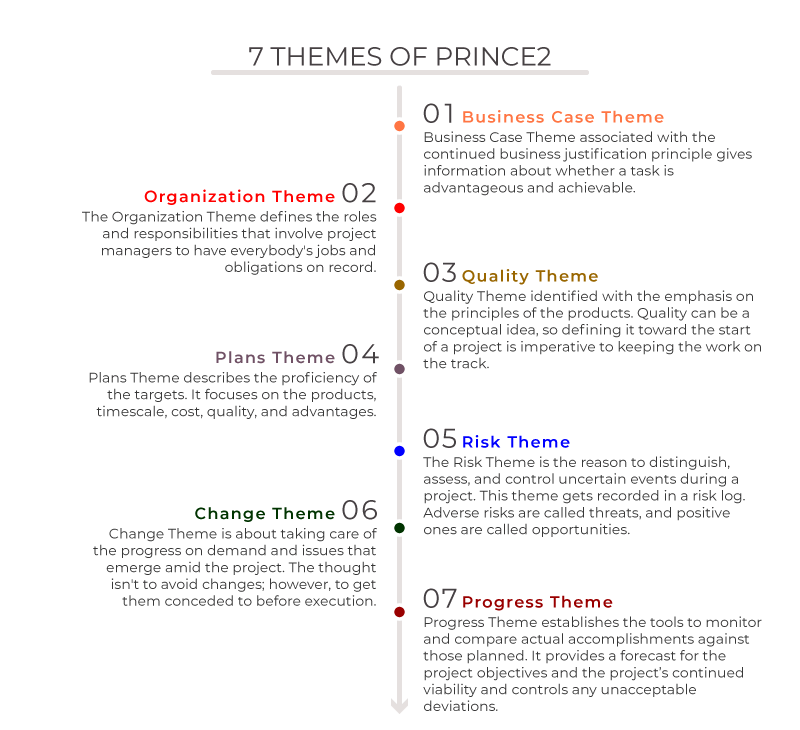 The 7 Processes of PRINCE2 Methodology
It describe evolution from the pre-project activity of getting started, throughout the project life-cycle until the end of the project. Each process has agendas of suggested activities, products, and related duties. The project manager supervises the seven techniques and gets it affirmed by the task board. Here is a breakdown of each stage.
In The Project Environment organizations often want a consistent approach to managing projects and tailor PRINCE2 to create their project management method. This method embeds into the organization's way of working.
Image Source: Axelos
In conclusion, PRINCE2 ensures that projects are delivered effectively and maintain the quality of services while providing services on time.
Know more about project management best practices through Invensis Learning's Project Management certification training on PMP, CAPM, PRINCE2, Project Management Fundamentals, P3O, and MSP. We are a trusted training partner for Fortune 500 companies and Government institutions globally. For on-site group training, please e-mail us at corporate@invensislearning.com.