Six Aspects of Project Performance that PRINCE2 can Control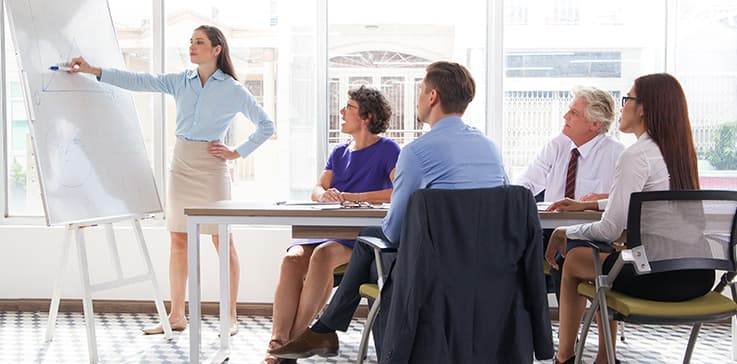 A standard project management method, PRINCE2 gives functional devices to prepare, plan, execute, and finish the task in a precised way. For project progress controls to be measurable, project managers should monitor and compare the completed tasks and the plan so that the project managers can estimate the project objectives and continued viability. On the off chance, that this estimate isn't favorable, then some corrective action in the form of project controls is expected to bring the project back on track.
In this article, we'll be discussing the six variables involved in any project and therefore six aspects of project performance to be managed.
Image Source: https://bit.ly/2D4SNdl
Costs: It's essential to prepare a budget plan before starting any project. The project has to be affordable. However project managers may begin given a specific budget plan, there will be many factors which can lead to overspending and, perhaps, some opportunities to reduce the expenses.

Timescales: Closely connected to the budget, and likely one of the inquiries that the project managers are most frequently asked, i.e., when will the project be completed?

Quality: Completing the task on time and within the budget plan, is not much of solace when the project doesn't work. Regarding PRINCE2, the project's products must be fit for a reason.

Scope: What will the project convey? Without being aware of what to deliver, the different teams who are part of a project can frequently be experiencing some miscommunication about this. The client may accept that, for example, a fitted kitchen and additionally restroom is incorporated into the cost of the house, though the provider sees these as 'extras.'

The definition of scope on substantial projects can be much more subtle and complex. There must be concurrence on the project's scope, and the project chief needs an adequate comprehension of what is and what isn't inside the extension. The project manager should take care not to deliver beyond the scope as this is a common wellspring of postponements, overspends, and uncontrolled change.

Benefits: "Why are we doing this?" is perhaps the most often disregarded issue. It isn't sufficient to fabricate a firm effectively on time, inside a budgeting plan and to quality purposes when you can't afford to take a benefit of working in it joyfully. The project manager must have a reasonable comprehension of the motivation behind the project as speculation and ensure that what the project conveys is predictable with accomplishing the coveted return.

Risk: Most projects involve risks. However, precisely what amount of risk are we set up to acknowledge? Would it be a good idea to construct a building that is close to the site of an available source, which might be prone to subsidence? In the meantime that we choose to proceed, we probably can enhance the foundation of the project or merely monitor with ongoing surveys?
To conclude, PRINCE2 is a coordinated technique for principles, themes, and processes that address the planning, delegation, monitoring, and control of all these six parts of project performance.
Know more about project management best practices through Invensis Learning's Project Management certification training on PMP, CAPM, PRINCE2, Project Management Fundamentals, P3O, and MSP. We are a trusted training partner for Fortune 500 companies and Government institutions globally. For on-site group training, please e-mail us at corporate@invensislearning.com.