What is ITIL Framework?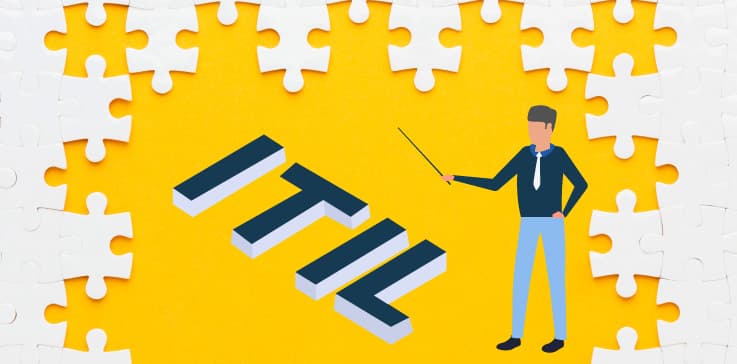 The ITIL framework encompasses the complete information technology lifespan in a company. It is termed as the IT Service Lifecycle.

Service lifecycle is an approach to IT Service Management which places an emphasis on the how important coordination and control is, across the various functions, processes and systems which are necessary to manage the complete lifecycle of IT services. The approach of service lifecycle takes into consideration the strategy, design, transition, operation and continual improvement of IT services. It is also known as service management lifecycle.

The elements in the ITIL Service Lifecycle are covered in a set of 5 publications. Each of the following publications covers a particular stage of the service lifecycle.
ITIL Service Strategy (SS) - Initial definition

ITIL Service Design (SD) - Analysis of business requirements

ITIL Service Transition (ST) - Migration into live environment

ITIL Service Operation (SO) - Live operation

ITIL Continuous Service Improvement (CSI) - Improvement
The following illustration shows the ITIL Service Lifecycle: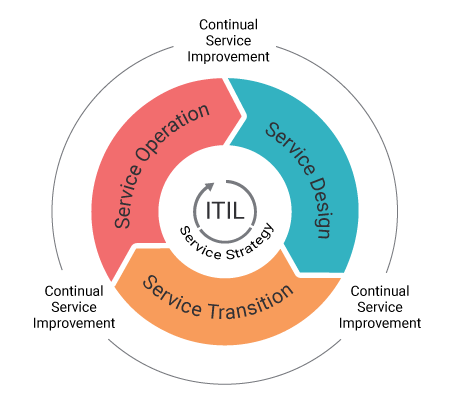 Benefits of ITIL Framework
The ITIL framework is a source of best practice in service management because of the following reasons:
IT is vendor-neutral

It is non-prescriptive

It is a best practice
Success of ITIL Framework
The reason for ITIL's success is that it describes the practices which allow organizations to provide benefits, return on investment and sustained success, which has enabled organizations to do the following:
Integrate the service strategy with the existing business strategy and the needs of the customer.

Deliver value for customers through the services, thus improving their relationship with the customers.

Enable a standard approach to service management be adopted across the entire organization.

To deliver services efficiently and effectively by managing the IT investment and budget, risks, knowledge, capabilities, and resources.

Measure, monitor and optimize the performance of the IT service and service provider while reducing costs.

To change the culture of the organization to allow sustained success to be achieved.
ITIL Guidance
ITIL guidance can be adapted in such a way so as to support multiple business environments and organizational strategies. ITIL guidance can be found in the following:
ITIL Core: They are best practice publications which are applicable to all the different types of organizations that provide services to a business.

ITIL complementary guidance: It is a complementary set of publications with guidance which is specific to industry sectors, organization types, operating models and technology architectures.
The Information technology Infrastructure Library has been deployed successfully in organizations all over the world from over 20 years. Over these years, the framework has evolved from a specialized set of service management topics with a focus on function to a process-based framework which now provides a broader holistic service lifecycle.