An Introduction to the 7 Principles of PRINCE2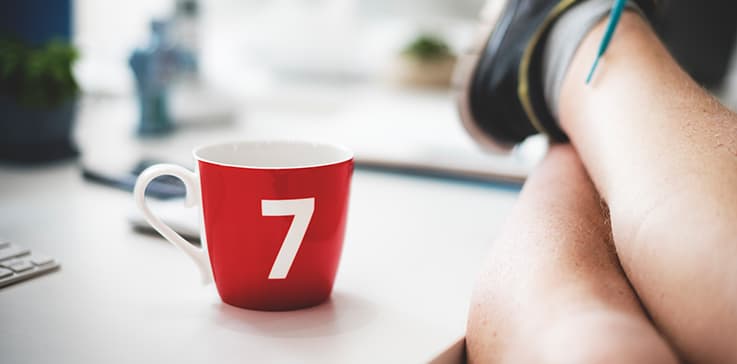 PRINCE2 (Projects IN Controlled Environments) is a widely-accepted project management methodology, which acts as a best practice guidance for public and private sector organizations. The framework was developed by the UK government and is still used extensively by them to facilitate effective project management. Its adoption has spread to private sector companies all around the world as well.

As a framework, PRINCE2 integrates principles, processes and themes and the project environment. Taken together, all these address the planning, delegation, management and control of the six aspects of project performance – time, cost, quality, risk, scope and benefits.

The principles of the PRINCE2 methodology are good practices that guide project managers and ensure that the project is being managed using PRINCE2
The 7 principles of PRINCE2
Continued Business Justification:

This confirms that there is a justifiable reason to begin the project which, though it may evolve, should be valid throughout its life.

For instance, in an AXELOS case study on 'Using ITIL and PRINCE2 Together', a company was looking to establish an off-shore service desk at minimum cost, in addition to its existing one, to ensure greater capacity ahead of an IT product release. Along the way, other perceived benefits emerged, such as extra cover for disaster recovery for business continuity; however, these would come at an extra cost and would need additional time to set up. The project manager and the project board chose to stick to the original business case justification and did not authorize any additional expenditure. The cost of missing the deadline was deemed to be more expensive that the cost of retro-fitting disaster recovery at a later stage.

Learn from Experience:

Lessons from the past should be applied in ongoing projects. Lessons from ongoing projects should be documented for future use. It is a common practice for companies to recruit a project manager based on his or her experience in a similar project.

Defined Roles and Responsibilities:

The roles and responsibilities of the different levels of the project team are to be defined so as to satisfy the interests of primary stakeholders.

For instance, some of the common roles assigned in a project are: project manager, project sponsor, project board, project team members, project administrator and so on.

Manage by Stages:

According to PRINCE2 best practice guidance, a project should be broken into at least two stages for better management and control. It is said that planning the number of stages needs to take into account risk and cost.

Manage by Exception:

Tolerances are set for different project objectives so as to optimize delegation of authority.

Focus on Products:

PRINCE2 advocates an output-oriented approach to a project and to that end, product definitions, quality and other criteria are integral to achieving successful outcomes. Some experts, in fact, suggest integrating PRINCE2 with Six Sigma for process improvement projects.

According to a template made available by AXELOS, the product description should cover the following points: purpose, composition, derivation, format, presentation, development skills required, quality criteria, quality tolerance, quality method, quality skills required, and quality responsibilities.

Tailor to Suit the Project Environment:

The PRINCE2 project management methodology is designed to be customizable to the specific needs of the project and its environment.

These seven principles of the project management approach are the basis of the definition of a PRINCE 2 project.
Know more about project management best practices through Invensis Learning's Project Management certification training on PMP, CAPM, PRINCE2, Project Management Fundamentals, P3O, and MSP. We are a trusted training partner for Fortune 500 companies and Government institutions globally. For on-site group training, please e-mail us at corporate@invensislearning.com.