The Concept of Business Value Explained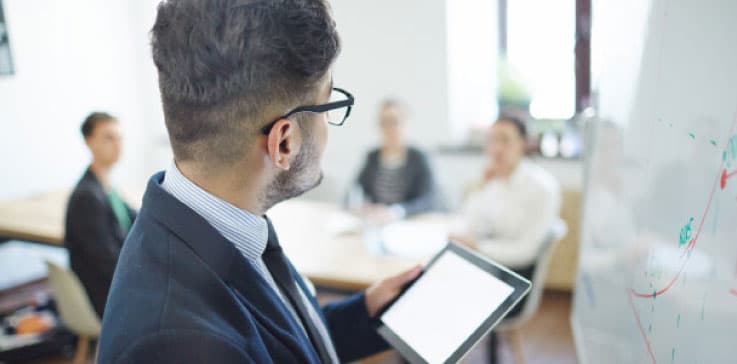 The business value is the standard value measure used in business valuation. PMBOK® defines business value as the entire value of the business; the total sum of all tangible and intangible elements. Examples of tangible elements include monetary assets, stockholder equity, fixtures, and utility. Examples of intangible elements include brand, recognition, good will, public benefit, and trademarks.
In simple terms, it simply covers both the monetary and non-monetary values of a firm. It can be manipulated by managing the current project efficiently. All organizations run business-related activities even if they aren't business driven like a government agency or a nonprofit organization. All organizations aim for attaining business value for their activities.
The concept of business value is fairly subjective and it depends on the needs of the organization. For example, the business value for an investor aiming solely on financial benefits would be different than of an entrepreneur aspiring personal goals and development.
Is there any way to measure Business Value?
The subjective and dynamic nature of business value may land you to the question that whether business value can be measured or not and the answer is yes. Following factors can help you determine the business value of a particular organization:
Revenue

Profitability

Market share

Brand recognition

Customer loyalty

Customer retention

Share of wallet

Cross-selling ratio

Campaign response rate

Customer satisfaction
Business Value Must-haves
For a project to be able to deliver business value, it should ensure following conditions:
It should have a clear objective.

It should be aligned to the business goals.

It should have required stakeholder support.
Role of Portfolio, Project, and Program Management in Business Value
Regardless of the nature of the business value, effective portfolio, project, and program management are required to get the desired result.
Portfolio management aligns components (projects, programs, or operations) to the strategy of the organization to optimize project or program objectives, costs, dependencies, timelines, resources, benefits, and risks. This allows organizations to have an overall view of how the strategic goals are reflected in the portfolio, institute appropriate governance management, and authorize human, financial, or material resources to be allocated based on expected performance and benefits.
Program management enables organizations to align multiple projects for optimized or integrated costs, effort, schedule, and benefits. Program management emphasizes on project interdependencies and determines the optimal approach for managing and accomplishing the desired benefits.
Project management provides organizations with the ability to apply knowledge, skills, processes, and tools and techniques that enhance the possibility of success over a wide range of projects. Project management concentrates on the effective delivery of products, services, or results.
Business Value of Information Technology
As discussed earlier, business value is a subjective concept and it differs from person to person and department to department. Given below are some of the performance factors that constrain and somewhat determine IT capabilities in the field of information technology:
Usability

Security

Agility

Functionality

Availability

Reliability

Performance
Steps to deliver Business Value
However, there is no defined or set pattern for the steps to be followed to deliver business value. But the basic blueprint is the same. The key is to understand the vision clearly and then illustrate it to the team members while also motivating and encouraging them towards the goal. Given below are the ideas of steps that a project manager should undertake to ensure that the project is capable of delivering business value:
Understand the Vision

Be clear about the business value of the project

Evangelize the vision and business value to the project team

Foster a team environment to effectively deliver value

Measure the realization of the business value

While most businesses focus on core IT performance, business values are also equally important. Their benefits are not seen instantly but in the long run, they do make a big difference. Business value allows us to see the additional and intangible ways to improve the performance of your organization. Efficient portfolio, project, and program management helps us to realize the pre-determined goals and values of the business.
Know more about project management best practices through Invensis Learning's Project Management certification training on PMP, CAPM, PRINCE2, Project Management Fundamentals, P3O, and MSP. We are a trusted training partner for Fortune 500 companies and Government institutions globally. For on-site group training, please e-mail us at corporate@invensislearning.com.