An Overview of Project Management Processes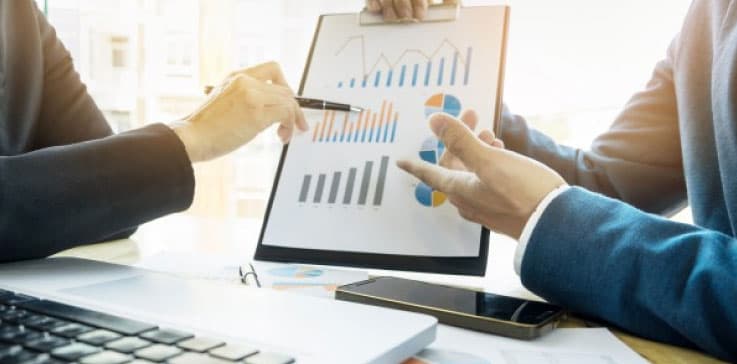 Project management is the application of knowledge, skills, tools, and techniques to plan activities to meet the project requirements. It requires efficient and proper management of the project management processes. Processes are set of interrelated tasks and activities that are performed to create or modify a pre-specified product, service, or result.
For a project to be successful, the project team should:
Determine suitable processes required to meet the project objectives

Work to achieve requirements by using a defined approach

Arrange and maintain appropriate communication and engagement with stakeholders

Comply with requirements to meet stakeholder needs and expectations

Balance the critical constraints of scope, schedule, budget, quality, resources, and risk to produce the particular product, service, or result
The project manager and his project team are responsible for deciding which processes are appropriate and how to utilize them to get the best out of the project.
Processes in project management are connected and aligned to each other in one way or the other. Modifications and changes performed during one process affect other related processes also. For instance, a change in scope change typically affects project cost, but it may not affect the level of risk. These process interactions often require compromises among project requirements and objectives. These adjustments could vary from project to project and organization to organization. The role of a project manager is to manage these interactions to meet sponsor, customer, and other stakeholder needs. In some cases, a process or set of processes may need to be iterated several times before achieving the required outcome.
Project Management Process Groups
Project management processes can be widely classified into five categories. They are also known as Project Management Process Groups (or Process Groups):
Initiating Process Group: It includes the processes performed to define a new project or the overall project direction by obtaining authorization to start the project.

Planning Process Group: It consists of the processes that establish the scope of the project, exploit the objectives, and define the course of action required to achieve the objectives of the project. A blueprint of the planning for the whole project is carried out at the start of the project, and then at the beginning of each phase, the plan is defined in a more detailed way. This is done to ensure that the project involves right people, resources, methodologies, and supporting tools for each planning phase, so that the project can be delivered on time, on a budget, and to appropriate quality standards.

Executing Process Group: The processes performed to complete the work defined in the project management plan to satisfy the project specifications are included in this group.

Monitoring and Controlling Process Group: The processes undertaken to track, review, and regulate the development and performance of the project are included in this process group. It identifies the areas in which changes are required and initiates the corresponding changes. It's essential to manage scope, cost, and issues; and to manage time, risks, and benefits effectively.

Closing Process Group: It finalizes all activities across all Process Groups and officially closes the project or phase.
Important elements of project groups
There are some project management processes, apart from the five mentioned above, which run through all of the phases:
Phase management: As the name suggests, a project manager's job is to satisfy the conditions for completing each phase, and for starting the next one. He must be fully aware of the deliverables that must be completed and accepted by the concerned stakeholders before exiting a phase.

Communication: Communication plays an integral part in any project. A project manager must make sure that responsibilities regarding communicating with team members, the project board, the different stakeholders, and related third parties are clear. Insufficient or improper communication is a common problem area for projects, and it needs to be appropriately addressed.

Procurement: This is a specialist area. Some projects, like the ones involving information technology, hire third parties to manage purchasing or any other department. Efficiently managing these third parties is an essential task for a project manager.

Integration: Many projects impact not only their department or area but other areas of the business as well. As a project manager, one must make sure that he reflects how the project will interface with other projects or functions or will affect other businesses.
Know more about project management best practices through Invensis Learning's Project Management certification training on PMP, CAPM, PRINCE2, Project Management Fundamentals, P3O, and MSP. We are a trusted training partner for Fortune 500 companies and Government institutions globally. For on-site group training, please e-mail us at corporate@invensislearning.com.